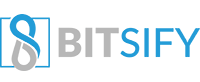 Torqall Coin ICO Report – Blockchain-Based Secure Mobile Calls and Internet
Standard ICO Report Structure:
Part 1: ICO Analysis (What is it about? What is the ICO intending to do? Describes what the platform is.)
Part 2: CROWDSALE ANALYSIS – DETAILS & TOKEN SUPPLY
Part 3: Useful Links (Further Research)
Part 1: ICO Analysis
Torqall is a mobile application that features anonymous calling and other phone features.
Privacy is a big deal in a lot of different countries, and fear of government spying is a popular concern.
This application aims to fix this by allowing domestic and international calls with complete anonymity
Torqall Features –
With any cell phone calling application, security is a big indication of a successful project.
Torqall has built this application to be very secure, and since information is not saved hackers cannot get into the application to find out previous calls.
Having this security will allow users to communicate without the fear of traceable calls, and links between messages. International and domestic calls are all possible, and with the same fee
. This affordability is a big reason the platform was built. VPNs will also be available in a bundle with the anonymous calls for just $30 USD per month.
The anonymity features allow the users to stay hidden when using the platform and include voice changers, caller ID swaps, and routed calls.
The routed calls allow the user to answer a phone call in Paris, but have the identification linked to a Russian resident.
This allows full anonymous communication as links cannot be compromised and found. Onion routing is used for mixing up outcalls in order to make connections nontraceable and returned back.
Helpful applications – Different applications exist to optimize the user experience.
Private cell sub-networks, Staff to Staff calls, Hospitality solutions, and client management solutions.
The private cell sub allows the digits to decrease from 7 to 5 allowing for a more secure call using FMC numbers.
When calling from a corporation the staff to staff line is the best choice and is recommended.
If the user has employees or other people that would like to use the application a host can be set up within the Hospitality solutions to allow access to others.
Finally, the client management solution if for those who are setting up international calls and would like to save money on calls.
How will the tokens be used –
The company Torqall will be buying back tokens, and so users who have tokens are allowed to sell some of them back for an increased price.
In order to pay for the VPN and calling services users will need to acquire tokens.
This allows the demand for the token to increase since they are the only assets allowed to be used in the purchasing of services.
The tokens will be listed on the Tidex exchange for the public sale abilities.
Part 2: Crowdsale Analysis – Details & Token Supply
Total token supply: 240,000,000
Token type: ERC-20
Token Price: 3 000 TRQ = 1 ETH
Distribution:
70% ICO
23% Team and future employees
7% Call mining rewards
Part 3: Useful Links (Further Research)
Site link: https://www.torqall.com/
Whitepaper: https://www.torqall.com/white-paper
Twitter: https://twitter.com/torqall
YouTube: https://www.youtube.com/watch?v=D3X7MVvB690