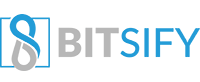 Toss.Pro ICO Report – Disrupting a $60 billion betting industry
Standard ICO Report Structure:
Part 1: ICO Analysis (What is it about? What is the ICO intending to do? Describes what the platform is.)
Part 2: CROWDSALE ANALYSIS – DETAILS & TOKEN SUPPLY
Part 3: Useful Links (Further Research)
Part 1: ICO Analysis
The market for betting and gambling has experienced a rapid evolution over the years which has ultimately delivered a whole new dimension to the user experience. According to a lot of reliable sources, the capitalization of the gambling market as a whole is estimated to be worth in the excess of $400 billion.
Even with this, the market still has a lot of potential for growth with the help of new innovations and technologies.
In the last twenty or so years, the world, in general, has been shifting towards a smart existence, with smart homes starting the process. Smart watches, smart cars and smartphones will also aid in the revolution. The gambling industry has also been helped by the rise in popularity and recognition of online gambling.
However, its payment system has been known to demand exorbitant fees for betting and gambling businesses. There's also the problem of transaction processing which usually leads to delays and interruptions of regular payment. Additionally, the issue of fraud still remains. There's a fair share of dishonest bookmakers. To solve these problems, the use of blockchain technology will prove very vital.
Proof of Toss
This is a betting ecosystem tailored to the modern era in mind, which is chiefly based on the blockchain technology and smart contracts instead of trusting a centralized party. Every user of Proof of Toss will be safeguarded by blockchain cryptography, very trustworthy smart contracts and the Crowd Judging internal mechanism that will be utilized to attain peak accuracy levels meant to define and challenge an event's outcome.
The aim of Proof of Toss is to establish an ecosystem of smart betting that is fully functional. This ecosystem will use smart contracts to ensure reliability and impregnable trust. Users who are ready to use their skills, intuition, and knowledge to establish viral wagers, determine winners or predict outcomes will be given adequate opportunities to gain from this ecosystem
The Ecosystem and its Advantages
This ecosystem is the most beneficial and democratic for betting and here, players can find wagers that are rare, but interesting as well. You'll also find available the best odds in the betting industry. If they don't find any event that catches their fancy, these players can become originators – ultimately creating their own wagers.
They can then publish these wagers in the ecosystem and receive TOSS tokens without accruing any risks. Also, users looking to earn without any significant risks can attain the position of a Judge.
It is important to know that honest judges do not lose. As regards funds ownership, this ecosystem is completely decentralized. Users are assured full control of their wallets – meaning that they also have the right to engage in interaction with the ecosystem.
Users will also be able to monitor every payment made to ensure transparency. With the irreversible nature of blockchain technology and its transactions, there's the assurance that users of the ecosystem maintain competent levels of responsibility. This ecosystem also doesn't hold any personal information concerning its users. Users will only expose their identities when they buy or sell tokens in a 3rd party location requiring KYC verification.
Part 2: Crowdsale Analysis – Details & Token Supply
Total Token Supply: 1,000,000,000
Token Type: ECR20
Funds Usage: Not Specified
Token Distribution: Sale 50%, Foundation 12%, Founders 11%, Players and influencers 8%, Team 7%, Referral 5%, Advisers 4%, Airdrop 2% and Bounty 1%
ICO Sale Phase: Public Sale
Token Price: 1 TOSS = 0.00004 ETH
Team Overview – Members and Advisors
The team includes Azamat Akylov, Dmitry Starostenkov, Eugene Malahov, Eugene Pavlenko, Nikolay Savchenko, Dmitry Abrosimov, Kanat Amrenov, Abzal Almaganbetov, Konstantin Rukin and Ksenija Tocilina
Part 3: Useful Links (Further Research)
Website

: https://toss.pro/

Facebook

: https://www.facebook.com/ProofOfToss

Telegram

: http://t.me/proofoftoss

Twitter

: https://twitter.com/proof_of_toss