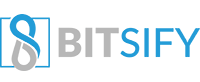 Trecento ICO Report – Blockchain Investment Solution
Standard ICO Report Structure:
Part 1: ICO Analysis (What is it about? What is the ICO intending to do? Describes what the platform is.)
Part 2: CROWDSALE ANALYSIS – DETAILS & TOKEN SUPPLY
Part 3: Useful Links (Further Research)
Part 1: ICO Analysis
The financial markets were greatly disrupted in 2008 with the global financial meltdown. Through this turbulent recession, an anonymous person under the pseudonym Satoshi Nakamoto created a peer-to-peer cash network as a solution for the excessive government spending which arguably aided the recession's creation.
With the creation of Bitcoin in 2009, there has been a ton of blockchain based and decentralized solutions developed to serve the world.
The Trecento team plans to build on top of this trend with the advent of their all-in-one blockchain investment solution. With this, the team has been well equipped with some of the brightest minds in technology and investment businesses to position Trecento to be well equipped for their investment future.
Finally, the team will implement a four-pronged approach to their investment portfolio to ensure they are building an ecosystem which compliments itself and further promote their investments to grow.
An Investment Solution
Trecento team, as aforementioned will develop a blockchain focused investment firm. With this in mind, the team has plans to launch 4 thematic funds to help cover the complete investment cycle for blockchain companies. These segments include an ICO fund, crypto-trading fund, venture capital fund, and a fund of funds.
The fund of funds will allow for the investment in specialized funds active in cryptocurrencies companies. With these 4 segments, the team hopes to build a complete ecosystem for their investments. Through this ecosystem, the Trecento team is confident they can deploy successful business investments and garner good returns for their investors.
The Trecento Team & Project Goals
Trecento has taken into account the value of a strong team for their project and thus has selected individuals with strong backgrounds in finance and technology to build this project. With the development of an all-in-one blockchain solution, the team will need to be well equipped to develop this type of inclusive solutions.
The experienced team plans to develop a substantial return on investors funds through the deployment of the best business opportunities presented by blockchain entrepreneurs.
The team plans to focus their investment energy into the blockchain industry. The team plans to develop an investment vehicle for opportunities driven by the blockchain revolution.
A Tiered Value Proposition
The team has a three-tiered approach to the value proposition they plan to offer investors to the Trecento platform. All of which will depend upon the number of funds they raise in their initial coin offering and thus present users with more or less value based upon their capacity to deliver.
For example, if the team hits their hard cap of Twenty million euros raised in the ICO, they will offer users two years of ree management and performance fees on the Trecento platform.
Further, if the team reaches 10 million Euros, they will offer a single year of free management and performance fees to users. While if they simply reach their soft cap of 5 million euros then they will not have any introductory features available for free to users but the platform can still be successfully deployed.
Part 2: Crowdsale Analysis – Details & Token Supply
Total token supply: 200,000,000 initial with variable supply
Token type: Asset Token
Token Distribution: The Trecento platform slates 75% of the total tokens minted to be offered for sale in its crowdsale, 15% goes to the platform's team and advisors, 5% is held for the bounty program, and finally 5% for the company reserve.
ICO Sale Phase: ICO
Token Price: 1 TOT = 1 EUR
Crowdfunding Usage: Funds raised will be distributed by the platform with 45% going to the operating expenses, 20% will be used for marketing, sales, and communications, then 10% will be used for technology, another 10% for the legal, compliance, risk and audit costs, 7% will be used to implement cybersecurity, 5% will be used for exchange listings, and another 3% that's yet to be dedicated to the use of funds.
Team Overview- Members and Advisers
The Trecento team is led by Alice Lhabouz, with Adrien Lhabouz, Elie Boudara, Romain Decorps, Sothira Ngauv, Dimitri Granger and many others are also on the team. The team is advised by Matthias Poirier, Germain Mathieu, Christophe David, and many other advisors.
Part 3: Useful Links (Further Research)
Facebook:

https://business.facebook.com/trecentoBC/

Twitter

: @TrecentoBC