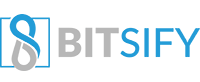 Truegame ICO Report – Smart Contract IGaming Platform
Standard ICO Report Structure:
Part 1: ICO Analysis (What is it about? What is the ICO intending to do? Describes what the platform is.)
Part 2: CROWDSALE ANALYSIS – DETAILS & TOKEN SUPPLY
Part 3: Useful Links (Further Research)
Part 1: ICO Analysis
Evolution is one part of life we cannot do without, as every second, everything keeps evolving, especially advancements in technology and we either evolve with the trend or remain with systems that are either obsolete or near obsolescence.
Numerous technological breakthroughs have been achieved, which have led to the development of new systems and improvement of existing systems.
Online betting and gambling is one area that has experienced tremendous change and has gone beyond an activity just to kill time because some of these betting platforms allow users earn money, rewards, and tokens each time they play or win.
As lucrative as betting seems, there are challenges experienced by users of these betting platforms.
Most of these platforms are not transparent in their dealings, and this is and this is as a result of inaccuracy and inefficiency of the system, hence the bulk of the money goes to the company and intermediaries like banks and financial institutions.
It is impossible for players to check a game's integrity, and also that of the organizer, also, the lack of a transparent system makes it difficult for the player to trust the casino manager.
Furthermore, there is usually no proof to show that the betting/gambling platform actually has the funds for payments or if indeed they can provide the promised jackpot.
The Trugame Solution –
Thanks to the innovative feature of the blockchain technology and Smart Contracts, Truegame has been able to solve many problems facing users of betting/gambling platforms including the player's confidence and trust in the casino and game organizers.
There is the availability of the game algorithms codes on GitHub.
The system is decentralized, and this means everything happening cannot be tampered with by any third party, as there are no third party involvements or interferences.
Also, there is an open independent registry where players have access to results and progress of every game, hence, it will be impossible to falsify the results.
Users of the platform are safe and secure because the platform's security makes it insusceptible to scams, thefts etc.
Truegame Game System –
The system is totally transparent, there will be no issues with payment of funds, because the smart contract will be the container for all the funds, and will pay out winnings automatically without any form of interference from the game organizer.
Furthermore, users have access to check for the size of a jackpot, and its availability. If you are a player looking for a casino you can trust, then Truegame is just the perfect platform.
The blockchain technology was adopted for the platform to prevent every form of cheating, also, if you are looking to acquire the tokens and hope to sell them for a higher price later, then the earlier you purchase the tokens, the better for you, as your gains will be maximized.
Part 2: Crowdsale Analysis – Details & Token Supply
Total Token Supply: 300,000,000 TGAME Tokens
Token Type: Ethereum ERC-20
Token Distribution: 70% of the tokens  will go into crowdsale, the team will get 15% of the tokens, 10% of the tokens will be reserved, the advisory board will get 4%, while bounty programs will get 1%.
ICO Sale Phase: Sale Ongoing
Token Price: 9,250 TGAME = 1 ETH
Funding Allocations: The funds will be allocated in the following manner: Jackpot will receive 33% , 10% will go to legal, 45% will go into attracting players, while 12% will go into development.
Team Overview- Members and Advisers
The team members behind Truegame include Dmitry Danilov, Liudmila Varavina, Dmitry Shchuvatov, Denis Snitserev, Shivank Shekhar, Carmel Said etc.
Part 3: Useful Links (Further Research)