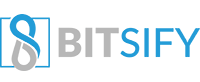 TV-TWO ICO Report – Decentralized TV Ecosystem
Standard ICO Report Structure:
Part 1: ICO Analysis (What is it about? What is the ICO intending to do? Describes what the platform is.)
Part 2: CROWDSALE ANALYSIS – DETAILS & TOKEN SUPPLY
Part 3: Useful Links (Further Research)
Part 1: ICO Analysis
TV-TWO, a blockchain-based Open Platform that helps to decentralize the TV ecosystem in order to spread the oligopolistic surplus of TV networks among Consumers, Content Creators, and Advertisers.TV-TWO is a Blockchain-based Open Platform for the Television Ecosystem. TV-TWO eliminates the gatekeeper status of TV networks and prevents centralistic tech giants like Google and Facebook from owning the medium in the future.
Television is still the biggest advertising market. The aim is to re-distribute the budgets and reward consumers for their attention and shared data.
Advantages of TV-TWO –
The current Television Ecosystem is broken. TV networks around the world are abusing their market power as gatekeepers to increase prices for advertisers, lower payouts to content creators and drive up subscription costs for consumers. They actively hinder innovation in content delivery and advertising technology in order to sustain their oligopolistic position and benefits. Many consumers are rightfully frustrated with the state of broadcast television.
They enjoy the lean-back nature of a fixed program schedule but would like to see more premium content personalized to their viewing patterns and interests. At the same time, tech giants like Google, Facebook, Amazon, and Netflix are looking to build their walled garden around the television ecosystem, eager to acquire more power through data and access to consumers. TV-TWO offers the community a solution in form of an Open Platform for those who are curious about cutting the cord. This includes:
First, an application for Connected TVs that blends traditional television with a personalized video stream offering premium content at no subscription costs. The video stream can always be opened with just one click of a button. Second, the Token for Television (TTV), an ERC20 token that administers the exchanged value between consumers, content providers, and advertisers. We propose a new ecosystem, where the trustless nature of the Ethereum blockchain makes it possible for market participants to interact directly without having to rely on middlemen.
Consumers get to watch curated videos while receiving TTV for choosing to see sponsored messages from advertisers. Content creators are rewarded by users with TTV for their quality productions.
The TV-TWO Solution –
The Token for Television will be offered to the community in a crowdsale. We will employ the new and improved standard of the Interactive Coin Offering as proposed by Jason Teutsch and Vitalik Buterin in order to guarantee a fairer and more transparent assignment process. The TTV crowdsale is especially relevant for advertisers that are looking for sponsored reach on the Big Screen.
At the same time, investors can profit from the Network Utility Expansion Mechanism inherent to our model. Since no additional coins will be issued after the Interactive Coin Offering and each token has the reserved right to show ads to a fixed portion of the TV-TWO user base, each consumer that comes to the platform boosts the value of the token.
Part 2: Crowdsale Analysis – Details & Token Supply
Tokens for sale : 500,000,000
Token type: Utility Token
ICO Sale Phase: Pre-sale
ICO Distribution: TTV
Token Price: 1 TTV = 0.035 USD         
Crowdfunding Usage: The team has allocated 60% of the funds to sustain and grow the Engineering team in order to accelerate development of the TV-TWO, 14% of the funds will be used to grow the user base of TV-TWO, : 6% of the funds will be used to acquire content and advertising partners that commit to jointly growing the TTV ecosystem, 10% of the funds will be used to cover legal and administrative costs associated with running TV-TWO and 10% of the funds will be set aside for unforeseen developments.
Team Overview- Members and Advisers
The TV-two team is led by Tim Wegner as Tech Entrepreneur & Angel Investor, Advisor, Jason Butcher as Coin payments & Parallel Payments, Advisor, Tom Budd as Blockchain Consultant & Keynote Speaker, Oliver Laurence as Strategy Expert & Startup Mentor and Arthur Zubkoff as FinTech & Marketing Consultant
Part 3: Useful Links (Further Research)