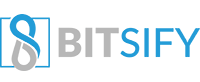 Uncloak ICO Report – Cyber Threat Detection powered by Cyber Security Experts
Standard ICO Report Structure:
Part 1: ICO Analysis (What is it about? What is the ICO intending to do? Describes what the platform is.)
Part 2: CROWDSALE ANALYSIS – DETAILS & TOKEN SUPPLY
Part 3: Useful Links (Further Research)
Part 1: ICO Analysis
Technological innovations have been a part of us since time immemorial, and that is responsible for our quest to constantly want to evolve technologically, the result being the technological implementations that take place every day. One of the results of technology is the internet, and it over time, the internet has evolved to become a hub for diverse business activities. However, while the internet has been thriving, one problem has continued to permeate the internet community, and that is cyber attacks.
It is no news that people have lost valuable data and assets via cyberattacks carried out by cybercriminals, and with these cyber attacks, developers have continued to improve on the security structure of the internet, but it seems like, with each improvement in security, the resilient cyber attackers get better at hacking and breaking security protocols.
One of the major reasons why these problems persist is based on the fact that most internet-based systems are centralized, hence, the attackers just need to know where the central control is before attacking. However, with the blockchain technology, it is different, as it comes with high-grade cryptography to ensure security, and it is also decentralized, hence power is taken from the center and given to every participant within the network, and other features make it near impossible for attackers to access.
Uncloak – Cyber Threat Detection
This is a blockchain-enabled solution to cyber threats and attacks, it is the first in the world and is capable of ensuring that businesses are kept paces ahead of hackers, thus making it impossible for hackers to get access and wreak havoc. Uncloak is like none other, as it makes use of artificial intelligence to ensure that there are no zero hour threats that can occur via hidden and public internet data.
This blockchain 3.0 powered system, will pave the way for global internet security experts to interact with each other, and proffer solutions to tackle susceptibility to cyber threats. The IT security experts will be rewarded through the platform's automated system.
Uncloak Cybersecurity
No doubts about the ever increasing risks to cybersecurity, and developers cannot afford to take a break, as every day, the attackers get better at cyber attacks, hence there is a need to constantly ensure that cybersecurity is optimal. Uncloak with the help of artificial intelligence has the ability to detect cyber threats before the attacks are carried out, and this is a way to envisage the attacks before they happen, and thus put the necessary security structures in place to help tackle the menace of cyber attackers.
With the help of the blockchain 3.0 which is a more recent version of the blockchain technology will enhance the functionality of the platform, thus having a much higher security level than most other blockchain based systems. The Uncloak platform will function using the UNC tokens which will be used to make payments on the network.
Furthermore, Uncloak is backed up by a team of professionals who are working together to make the platform a formidable force in the crypto community.
Part 2: Crowdsale Analysis – Details & Token Supply
Total Token Supply: 4,200,000,000 UNC Tokens
Token Type: Utility
Coin Distribution: The coins will be distributed as follows: 50% of the coins will be for the token sale; the founding team will get 15%; the advisors, equity investors and early backers will receive 15%; 150% will go into the developer fund, and 10% will be reserved by Uncloak to facilitate the bug bounty program.
ICO Sale Phase: Presale
Token Price: 1 UNC = $0.01
Crowdfunding Usage: The team plans to implement 55% of the funds for research and product development, 20% for sales and marketing, 10% for community costs, another 10% for operational expenses and finally 5% for legal, compliance and accounting.
Team Overview- Members and Advisers
The Unclock platform team is led by Tayo Dada as Founder and CEO, Phil Jackson as the CTO, Nicholas Topham as COO and CFO, Nick Banks as the Commercial Director, Steve Bardouille as programme manager, Toby Abel as AI Expert, Brendan Strum, Jae Chung, Dean Jackson, Vincent O'Neill, Nicola Sadler, Lena Bhogaita and a few others are also on the team. The team's advisors include Hugh Chambers, Asad Mahmood, Steve Godman, Mark Kreitzman Sven Radavics, and Tan Tran.
Part 3: Useful Links (Further Research)