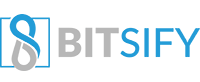 VEZT ICO Report – Sharing music ownership on the blockchain
Standard ICO Report Structure:
Part 1: ICO Analysis (What is it about? What is the ICO intending to do? Describes what the platform is.)
Part 2: CROWDSALE ANALYSIS – DETAILS & TOKEN SUPPLY
Part 3: Useful Links (Further Research)
Part 1: ICO Analysis
Artists are humans too. They are excited by their first album release, stressed by promotional activities and when they finally become that superstar, it becomes a constant struggle for relevance. However, what most artists struggle against is diminishing revenue.
This is often exacerbated by the absence of an outlet for creating extra value to their work.
The music industry lacks transparency and support for a new artist trying to find their footing and is rather interested in selective compositions that will bounce back the investment made. This essentially limits a new artist from promoting work and sourcing music label fundings.
The few who eventually make it are faced with draconic monetization clauses that leave them with very little authority over their contract.
Most artists hold the copyrights to multiple songs, however, constraints on how to directly capitalize on their copyrights has resulted in lost revenue currently valued at over $28billion.
Vezt ICO Goal & Solution – 
Vezt aims to address these problems through its decentralized, music sharing ownership platform.
With Vezt, songs are split into fractions that can be sold or lease out to the public. The artist or copyright holder can set how much they would like to raise for a song, the reversion term, and date for the initial Song Offering (ISO™) to the public.
After the offering, royalties for the song is collected through Performing Rights Organizations ("PROs") in 137 countries, as well as STEM. STEM is an aggregate network for digital performance royalties from Spotify, iTunes, YouTube, Pandora, etc.
Vezt Blockchain Storage – Decentralised Advantage
All information concerning rights and royalties are recorded on Vezt's blockchain which is then used to transfer earnings back to the artists and right-buyers.
This will be the first time in history that fans, brands or entities can directly purchase into music. Vezt app-based platform employs blockchain technology to secure royalty income, placing full control of earnings with the artists and right-buyers.
Artist will decide what portions of what song will be marketed on their personal term, enabling them to achieve financial resources for the recording, promotion, and sustenance of their work
By leveraging blockchain technology and smart contracts, Vezt is creating a new marketplace that will revolutionize the music industry.
Part 2: Crowdsale Analysis – Details & Token Supply
Total Token Supply: Not Specified
Token Type: ERC20
Token Distribution:
50% sold in Private & Public Token Generating Event;
35% held by Vezt Inc. for platform development;
10% reserved for partnerships, marketing & PR, etc.;
5% for Advisors & Consultants
ICO Sale Phase: October 20, 2017
Token Price: Not Specified
Crowdfunding Usage: Funds will be used to further software development (including back-end API and blockchain development and integration, node development and integration), international expansion, marketing/business development, legal /accounting, operational expenses and customer service costs
Core Team Members
Steve Stewart, CEO & Co-Founder: Steve Stewart has more than 25 years of professional experience in the music, and new media industries. As CEO of Steve Stewart Management, he negotiated and secured lucrative major label record and publishing contracts on behalf of approximately 20 recording artists with companies such as Sony Music, Warner Bros. Records, Atlantic Records, Capitol Records, Disney's Hollywood Records, A&M Records, Geffen Records, Elektra Records, American Records, Maverick Records, EMI Music Publishing, Famous Music Publishing, Rondor Music, Warner Chappell Music Publishing and Universal Music Publishing.
Robert Menendez, CFO & Co-Founder: With more than 15 years of management experience, Robert Menendez has an expertise in developing business and investment platforms for long-term growth. Menendez is attuned to the complexity of the technology space, with a particular acumen for navigating the competitive landscape to make lasting changes that affect the bottom line. Prior to co-founding Vezt, Menendez co-founded crowdcasting app,SURKUS, currently valued at $30M, managed all facets of operations at Newmax Advisors, LLC, where he successfully created fiscal synergy for investors by coordinating algorithmic trading teams primarily made of programmers and developers managing account platforms.
Core Team Advisors & Advisory Board
Steven Nerayoff, Co-Founder of Ethereum: Steven Nerayoff, Esq. LL.M. is a prolific serial entrepreneur and attorney having founding six companies on both coasts, Silicon Valley and New York City. He is the Founder & CEO of Maple Ventures, a Venture Capital firm primarily focused on emerging technologies including blockchain-based and payment systems, consumer internet companies, and socially conscious enterprises. He is also a leading proponent of the Blockchain 2.0 movement and a senior advisor to Ethereum and Lisk Platform, assisting with legal and business strategy.
Jim Guerinot, Owner Rebel Waltz Inc: The Offspring, Robbie Robertson. Former Clients Nine Inch Nails/Trent Reznor, No Doubt/Gwen Stefani And More.
Jeff Pulver, Advisor: Jeff Pulver changed the way the world communicates. Throughout his highly successful international career Jeff has been insistently promoting internet communications and telephony and has helped change the way the world communicates. An "Order" named after Jeff Pulver was issued by the Federal Communications Commission, supported by the White House.
Part 3: Useful Links (Further Research)