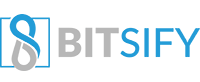 WolfpackBOT ICO Report – Worlds Fastest Crypto Trading Bot
Standard ICO Report Structure:
Part 1: ICO Analysis (What is it about? What is the ICO intending to do? Describes what the platform is.)
Part 2: CROWDSALE ANALYSIS – DETAILS & TOKEN SUPPLY
Part 3: Useful Links (Further Research)
Part 1: ICO Analysis
The cryptocurrency world has seen extensive growth and retraction in market size over recent years, presenting a wonderful trading opportunity for users around the world to benefit from. However, traders within the cryptocurrency space do not have all of the tools available to a traditional asset trader.
This problem is being solved by the WolfpackBOT team and their platform which should add a plethora of features to cryptocurrency trader's toolbox.
First, the WolfpackBOT platform will enable traders to access the platform's automated trading features. Furthermore, the team will deploy a variety of other tools within their platform to benefit traders themselves. Finally, the team will add a host of other solutions to benefit the trader's experience when interacting with their cryptocurrency portfolios.
The team plans to develop a trader's paradise with the solutions offered by WolfpackBOT. Let's dive in and take a closer look.
Inside the system 
WolfpackBOT will include a variety of different tools to help enhance the trading experience for users. These include a host of features which should excite any trader in the cryptocurrency marketplace. These features will enable traders to utilize the WolfpackBOT automated trading software, normally available through a monthly subscription package.
Other features will include short trading, language translator, and multiple technical analysis indicators such as classics such as Boilinger Bands, EMA, Fibonacci Sequence, and many more indicators. The platform will connect traders to a variety of exchanges, trading pairs, and a coin selector.
The coin selector will assist traders with the automated trading platform to select exact cryptocurrencies they will exchange or to blacklist some tokens. Furthermore, the coin selector will allow traders to find the trading pairs with the highest volume, greatest performance, or a specific volatility range for coins over a specific timeframe.
WolfpackBOT Tools
The WolfpackBOT team has deployed an interesting strategy for users to access their trading bots with a tiered payment structure to be used. This includes eight different tiers which users can subscribe to and should ensure both advanced or novice traders have a place on the WolfpackBot trading platform. The differences between packages are set to include the number of exchanges the user has access to as well as the number of base trading pairs.
These different factors should be more appealing to the professional traders which may, for example, be looking to take advantage of the cryptocurrency markets. Furthermore, these packages are available for early purchase and come with heavy discounts when purchased in advance.
Finally, the platform will offer users a WolfBOX hardware console in which they will be able to trade more security with their vulnerable cryptocurrency assets.
A Trader's Paradise
WolfpackBOT includes other benefits for potential users. According to the company, the token has a variety of different uses.
Specifically, the Wolfcoin is a utility coin that is redeemable for WolfpackBOT products and services. These products include the WolfpackBOT subscriptions, the WolfBOX Console, access to the WolfpackBOT and the ability to purchase Wolfpack apparel and merchandise. All and all presenting a wonderful value proposition for the WolfpackBOT stakeholders to benefit from as the project progresses forward.
Part 2: Crowdsale Analysis – Details & Token Supply
Total token supply: 1,000,000,000 Tokens
Token type: Proof of Work Token
Token Distribution: The WolfpackBOT platform slates about 80% of the total tokens minted to be offered for sale in its crowdsale, 10% goes to the platform's value, 5% will be given to the founder's supply (locked), and 5% for the team.
ICO Sale Phase: Crowsale starts February 1, 2019
Token Price: $0.10 USD = 1 WOLF
Crowdfunding Usage: The team does not lay out an exact number of funds for usage after crowdfunding.
Team Overview- Members and Advisers
The WolfpackBOT team is led by Philip Longhurst as CEO, with Rogier Pointl, Jason Cormier, David Johnson, Gabriel Condrea, Igor Otorepec, Jay McKinney, and Manik Ehhsan also on the team
Part 3: Useful Links (Further Research)
Website

: https://www.wolfpackbot.com/

Facebook: https://www.facebook.com/WolfpackBOT
Twitter

: @TheWolfpackBOT