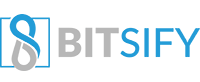 XinFin ICO Report – Hybrid Blockchain Protocol
Standard ICO Report Structure:
Part 1: ICO Analysis (What is it about? What is the ICO intending to do? Describes what the platform is.)
Part 2: CROWDSALE ANALYSIS – DETAILS & TOKEN SUPPLY
Part 3: Useful Links (Further Research)
Part 1: ICO Analysis
Every second, different form of exchanges take place all over the world, either for money, services or items, and the improvement in the telecommunications;
Sector has further made exchange easy.
However, as easy as the transactions may seem, there are still a lot of problems experienced.
It is a known fact that financial technology always seems slow at catching up with latest digital trends, why this is so may be because the financial institutions do not want to lose their grip;
As a centralized entity, as centralization gives them more power over the customers, compared to a decentralized system where every user;
Is in charge of every part of their transactions without interference from third parties, unnecessary bank charges, and exorbitant transaction fees.
Other problems include geo-restrictions, slow transactions, the high cost of commerce, insecure data which leads to the vulnerability of such system, lack of transparency, centralization, etc.
These problems do a lot to hamper the free flow of transactions between users, and as such, there is the need for a really efficient system that will handle;
These issues, and thus provide seamless platforms for transactions between people and businesses in any part of the world.
XinFin New Charter –
XinFin is a short form of "Exchange Infinite" and is a hybrid technology, as it combines the private networks with the public blockchain to create a platform for seamless service.
This hybrid service comes with all the great features users enjoy on the blockchain technology, but it becomes even better when private networks get involved too;
Because the whole system becomes faster, and there is a high level of security on the platforms using the hybrid technology.
Users of the XinFin platform will have access to the blockchain's technology when transferring data, as it will handle the security and transparency.
In the case of handling confidential data, the private networks are best suited for that, because they have extra layers of security in place to prevent any form of data loss.
XinFIn Digital Contracts (XDC) –
This technology has different purposes, like being used to ensure cross-border payments get approved, for messaging, and for ensuring domestic payments get confirmed.
The XDC technology is being adopted by top financial institutions, which they intend to use for settlement and payment levels of transactions, and this will invariably;
Reduce the cost of doing business to a very minimal level. Compared to other blockchain based technologies that require mining, which is a very expensive;
Power consuming, and resource wasting process, the XDC does not require mining, as the blockchain uses a consensus mechanism with permissions.
Part 2: Crowdsale Analysis – Details & Token Supply
Total Token Supply: 100,000,000,000 XDCE Tokens
Token Type: Ethereum ERC-20
Token Distribution and Usage: The supply distribution of the XDCE tokens is as follows:
25% is allocated to the core team and founders, the development pool of the XinFin ecosystem will get

15%, follow on token offering and pre-placement will get

10%,

32.5% of the allocation will go to participation incentives in the ecosystem,

10% will go to the hedge pool,

social and philanthropic causes will get 5%,

and the remaining 2.5% will be reserved as funds contingencies.
ICO Sale Phase: Ended
Token Price: 1 XDCE = 0.0008 USD, 1 ETH = 133,000 XDCE
Team Overview- Members and Advisers
Some of the team members behind XinFin include: Atul Khekade, Sameer Dharap, Ritesh Kakkad, Karan Bharadwaj, Kartikeya Bhargava, Vinshu Gupta, Peter Yeo, Dattaray Hande, Ani Chinchawale, Murphy John, Rahulraj Nair, Omkar Mestry, Jack Corby, Allison Villemaire, Dayna Plummer, Tola Jeds, Andrew Hung, among others.
Part 3: Useful Links (Further Research)