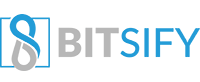 Xmoneta Messenger ICO Report – Decentralized Encrypted Messenger
Standard ICO Report Structure:
Part 1: ICO Analysis (What is it about? What is the ICO intending to do? Describes what the platform is.)
Part 2: CROWDSALE ANALYSIS – DETAILS & TOKEN SUPPLY
Part 3: Useful Links (Further Research)
Part 1: ICO Analysis
Xmoneta is a cryptocurrency social messaging platform that will allow users to send secure and private messages, while reaping in the benefits of blockchain technology.
Users will be able to send payments, buy products/services, and trade with users on the platform making it an "all in one" application.
The platform will be decentralized so users will be able to move freely within the application without borders and it will bring back control to the users where an application like Facebook restricts it.
Communication is an important part of daily human life, and so Xmoneta will allow users to listen to music, and read books within the application while being able to talk with friends.
The platform will also have a built in multi wallet so when cryptocurrency becomes adopted and people have multiple coins that they need to hold on their phones, Xmoneta will cover that.
Buying cryptocurrency can be a hassle, but with Xmoneta users can make deposits via Visa/MasterCard and send around their cryptocurrency fast and securely.
If two parties take a taxi and would like to share the bill, one party can create a simple QR code via their phone while the other party can scan it and be on their way.
Secure Message Encryption Protocol –
Security and enabling privacy is one of the most important things about communicating online in this day in age.
Since the messaging platform is decentralized users will be able to access different protocols such as transport protocols, encryption of messages, and customized blockchain implementation.
When talking with users on the platform, the messages are sent between multiple channels allowing the tangle of information and makes the conversations harder to connect.
All of the information that is sent in the messaging application is not collected, and so data cannot be hacked in to spy.
Messaging functions –
Within the messaging application, new advancements exist as Xmoneta is not trying to compete with other applications but rather look towards the future.
If a user doesn't know the phone number of the other party a nickname can be created for easy connections.
When typing it can be auto saved, so that if a user leaves the application to look at something they can come back and continue typing via a draft.
If a message is sent that should not have, the user will have up to two days to delete it before the recipient sees it.
A hashtag function will exist to make the application more social, and allow users to connect via a common hashtag if they choose too.
Blacklists and muting options exist to give users more privacy and allows the cut off of certain messages.
Xmoneta allows 1.5 GB files to be sent through the application, and gives its users unlimited cloud storage.
Encryption is important and so Xmoneta has a built in secret chat that will allow end to end encryption.
Xmoneta used in businesses –
Different business API's will be available for use.
These different accounts include subscription, service and enterprise.
Businesses are able to promote projects through start searches and allows users to be redirected from the Xmoneta application to the campaign site.
Since there is a marketplace within the application, businesses can sign up and use the easy interphase to place products and service their business needs.
Total token supply:
XMN Token Sale Pre ICO 5%: 50,000,000 XMN
XMN Token Sale ICO 20%: 200,000,000 XMN
Token type: ERC-20 token
Token price without Bonus: 1 ETH = 2000 XMN
Distribution:
70% – Distribution
20% Sale ICO
5% Sale Pre ICO
5% Team
Team Overview
Members:
CEO- Aivis Reinbergs
COO-Austris Eglītis
CMO-Miks Brauns
CFO-Aivars Reinbergs
Web designer-Krišjānis Jēkabsons
CTO/Developer-Jevgenijs Filippovs
Project manager-Arnis Auzāns
Community/PR manager-Linda Pirvite
Community manager-Logan King
Developer-Eduards Jefremovs
Marketing strategist-Lauris Pētersons
Investor relationships-Jūlija Rubcova
Part 3: Useful Links (Further Research)
Site link: https://xmoneta.com/
Whitepaper: https://xmoneta.com/xmoneta_whitepaper.pdf
Twitter: https://twitter.com/xmoneta_xmn
Telegram: https://t.me/xmoneta_community
Facebook: https://www.facebook.com/xmoneta.xmn
YouTube: https://www.youtube.com/channel/UCyBOhtAeeDNNMOeLK8COwWw?view_as=subscriber
Medium: https://medium.com/@xmoneta_xmn