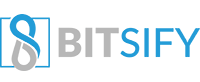 ZeroBank ICO Report – Money transfer and exchange system
Standard ICO Report Structure:
Part 1: ICO Analysis (What is it about? What is the ICO intending to do? Describes what the platform is.)
Part 2: CROWDSALE ANALYSIS – DETAILS & TOKEN SUPPLY
Part 3: Useful Links (Further Research)
Part 1: ICO Analysis
For a very long while, the money transfer market has grown in its importance. This market significantly influences the labour migration market, cross-border investments, international trade, world tourism and the international education market.
This industry is also highly regulated by governments across the world. However, the bulk of the money transfer volume is pushed via unofficial channels due to the arduous procedures and high service fees that come with banks and other financial institutions. The international money transfer industry normally relies on MTOs and banking systems. However, these models are outdated and have numerous problems attached to them – making them sluggish, costly and inefficient.
Global MTOs and international banks have different types of costs because of their outdated and bulky structures. These costs then turn into the expensive service fees that we encounter.
Due to the fact that they solely deal with currencies that are common (and ultimately neglecting a lot of the remaining ones that customers may occasionally use), final costs are affected this way. Customers might have to deal with double costs when transferring to/from currencies that are less common.
A lot of banks with extensive network coverage don't usually provide for non-commercial transfers. Even though a lot of MTOs and banks have established great networks, the industry as a whole doesn't quite match the needs of the market. This is aptly shown in remote locations where commercial activities are not on the high side.
ZeroBank: The Future
The money transfer industry will hugely benefit from decentralization. This, alongside peer-to-peer economies, have been embraced by a lot of industries and will be instrumental in the paradigm shift. With smart contracts and blockchain technology alongside a sharing economy framework, ZeroBank plans to disrupt the now archaic exchange and transfer models that are centralized around MTO and banking systems.
This will be achieved by establishing a model money barter fit directly in the position of the global money market. In place of trying to establish a new currency, ZeroBank makes use of the blockchain power to fashion out ZeroBank tokens that will be the collateral objects of the transfers.
These tokens – with the help of blockchain technology – can be securely transferred in a permanent and verifiable way on a distributed and open ledger. This will bypass all centralized organizations and banking systems. Therefore, instead of moving cash via any MTOs or banks, ZeroBank will utilize the money barter tokens. This will serve as a way of transporting value from a place to another – also achieving low negotiable costs.
ZeroBank Token
ZeroBank tokens – in its first phase – will be shared to crowdfunders. As soon as the system becomes operational, these funders can become agents. These tokens will be utilized as collateral instruments that agents will use to furnish exchange transactions and money transfers, while also earning from the provided service. ZeroBank agents will be able to finalize transactions with values less than or equal to the value of the total number of ZB tokens in their possession.
Individuals looking to attain agent status in the latter stages can purchase ZB tokens in the reserve of the system or from any of the exchanges that has the token listed. These tokens ensure that the system can work in a similar way as the Hawala system. Here, money is moved (without  it actually moving) through a network comprising of agents.
The difference between these two is that Hawala relies on trust and connections, while ZeroBank uses smart contracts and other advanced technologies.
Part 2: Crowdsale Analysis – Details & Token Supply
Total Token Supply: 1,600,000,000 ZB
Token Type: ERC223
Token Distribution: 30% for Public Sale, 5% for Angel Investors, 5% for Ambassadors, 20% for Community Reserve, 15% for Team & Advisors, 15% for Company Reserve and 10% for Sales & Marketing
ICO Sale Phase: Main sale
Token Price: 1 ZB = 0.0075 USD
Funding Allocations: Not specified
Team Overview – Members and Advisors
The team includes Dong Ngo, Kai Yee Goh, Bao Ly, Ben Nguyen, Joel Candy, Nam Cao, Marco Tessari, Huong Le, Mike Phung, Son Nguyen among others
Part 3: Useful Links (Further Research)
Website: https://zerobank.cash/
Facebook: https://www.facebook.com/zerobank.cash/
Telegram: https://t.me/zerobank_cash
Twitter: https://twitter.com/zerobank_cash