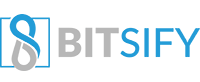 Zipmex Platform Report – The Digital Asset Exchange
Part 1: Platform Analysis
The cryptocurrency industry continues to evolve and grow rapidly with the advent of Bitcoin just over a decade ago. Competition remains heavy between cryptocurrency exchanges but there are many features which are lacking from the best cryptocurrency exchanges today. Zipmex hopes to solve this problem with the deployment of a new cryptocurrency exchange platform.
The present online exchange systems are isolated and fragmented with their service features not working properly within the confines of so many different countries regulating the young cryptocurrency industry differently. Other problems face traders today such as when traders get cheated out of their hard-earned cryptocurrency when an exchange is hacked or an exit scheme deployed by the internal team. The exchange has a host of different features to attract new traders, one of which is allowing a ton of different populations to trade on the exchange based upon local regulatory environments.
Zipmex Features
Zipmex is developing a licensed and regulated cryptocurrency exchange with insurance for all deposits on their site. The Zipmex team has committed to a variety of features which they hope will better equip traders looking for the best in the class trading platform. These features will include full transparency and strong liquidity. This means traders will have the ability to buy and sell at a trader's convenience.
Furthermore, the system on Zipmex will offer world-class custodial solutions to help bring on larger enterprise investors with the added benefit of cold storage. Furthermore, the platform will eventually deploy margin trading which is a favourite by advanced traders.
Exchange Across Borders through A Secure Trading Site
Zipmex developed an interesting approach to the different regulatory environments which are in place throughout the world. They plan to be in compliance with the many different countries regulations where they offer trading services. Furthermore, the team will be placing security as a top priority. The team has stated they will create robust security protocols with multi-layer authentication to protect the user's hard-earned cryptocurrency.
While traders will be able to trade across borders with Zipmex, they will also have access to 24/7 trading which is fairly standard with decentralized asset exchanges, such as Bitcoin and Ethereum. Finally, in the near future traders will be able to access the Zipmex platform via a mobile application which will be deployed for both IOS and Android operating systems. Traders already can access the trading platform online via the website. Once registered, users will be able to start trading bitcoin now!
A Trader's Dream
Zipmex also helps traders benefit from its all-inclusive ecosystem of trading features by allowing them to gain access to a suite of trading features. Furthermore, the Zipmex platform allows traders to safely buy and sell their cryptocurrencies. With security being one of the biggest issues within the cryptocurrency sector, it's great to see the Zipmex team putting this as a top priority. Furthermore, the traders can also leverage the platform's tools to boost their earnings through their trades. In closing, the Zipmex exchange should bring a great deal of security, features focused on making the trader's time more efficient, and a nice variety of trading pairs to service the emerging cryptocurrency sector.
Team Overview- Members and Advisers
The Zipmex team is led by Marcus Lim, with Ken Tabuki, Lawrence Lin, James Tippett, Akalarp Yimwilai, and Nicholas Change are also on the team. The team is advised by Dr. Chaiya Yimwilai, Dr. Sathit Limpongpan, Paddy Tan, and many others.
Part 2: Useful Links (Further Research)
Website: https://zipmex.com/
Facebook: https://www.facebook.com/zipmexasia/
Twitter: @Zipmex