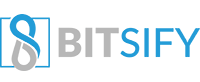 Arround will develop a native token for use on their augmented reality platform. The token will provide a vital role in fulfilling their business model while creating incentives for consumers to utilize the platform. The ARR token will enable brands to purchase data, advertisements, and insights about their customers.
Read more
The Trecento team plans to build on top of this trend with the advent of their all-in-one blockchain investment solution. With this, the team has been well equipped with some of the brightest minds in technology and investment businesses to position Trecento to be well equipped for their investment future.
Read more
Tiberius Coin lists a variety of benefits about their token. First, the platform of Tiberius Coin will be secured through the implementation of blockchain technology.
Furthermore, on the note of blockchain technology, the platform will implement smart contracts to operate the Tiberius Coin as digital cash.
Read more
The iTrue team plans to develop an accurate identity to be used on the decentralized web. With this, the team hopes to give users control of their data, instead of having it stored with large technology corporations.
Read more