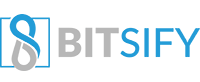 Credits ICO Update – The Future Of New Cryptocurrencies
In less than a day the rate of the most famous cryptocurrency Bitcoin lowered by 18% to $13030. Recalling, in December 17, 2017 Bitcoin reached its maximum values and traded at a price of $ 20,042. Thus, compared with record figures, its rate fell by 30%.
So, the other day the co-founder of Bitcoin.com, Emil Oldenburg, said that bitcoin has no prospects as a trading currency.
The experts of the industry agree with him, who talk about the sluggishness of Bitcoin, which limits its use as a use of payment in the real economy.
Technological features of the blockchain can not do fast payments, the processing speed of the transaction is on the average 10-30 minutes with a very high commission for transfer, which is unacceptable for the use of bitcoin in the real sector of the economy.
Despite the increased interest in Bitcoin, it could not become an alternative to fiat money. Today, Bitcoin is seen as an instrument of investing in high-risk assets, but nothing more.
Undoubtedly, for a long time among the blockchain community there has been a dispute about the need to create a new crypto currency, which would be able to meet the needs of the most demanding customers.
The Credits Project – ICO Summary
A project like that could be the CREDITS blockchain platform, which developed its own blockchain with smart contracts.
The developers claim that the platform will be able to handle more than 1 million transactions per second with a relatively small commission. It is worth noting that the platform is primarily focused on financial services, payments, the Internet of Things, where fast and safe payments are needed. Due to its technical characteristics, the CREDITS platform expands the possibilities of using the blockchain technology in a real sector of the economy.
Credits Renowned By Others – 
Christophe Ozcan, CEO at Crypto4All, Paris believes that CREDITS is one of the most technologically advanced projects of 2017 and it is included in the top 3 best projects. The market needs fast and inexpensive transactions, while maintaining a high level of data storage security. Therefore, CREDITS has every chance to become the world leader in payment systems in the blockchain.
According to CEO Igor Chugunov, the project is in its final stage, the alpha version is being tested, the presentation of which is scheduled for spring 2018. Already today, negotiations are underway with a number of potential platform users, who are impressed by its capabilities and are ready to develop their own applications based on the CREDITS blockchain.