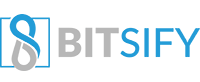 Ftec ICO Report – Trading Ecosystem Cryptocurrency
Standard ICO Report Structure:
Part 1: ICO Analysis (What is it about? What is the ICO intending to do? Describes what the platform is.)
Part 2: CROWDSALE ANALYSIS – DETAILS & TOKEN SUPPLY
Part 3: Useful Links (Further Research)
Part 1: ICO Analysis
The world's imagination has been set alight with the amazing opportunities that abound in the cryptocurrency and blockchain industries.
No longer do banks, and even governments around the world discount the importance of this brave new industry, as it has grown in leaps and bounds and is worth hundreds of billions of dollars in market capitalization with predictions that will pass over the trillion dollar threshold before the end of this decade.
While trade, cryptocurrencies and other blockchain based company tokens have skyrocketed, the industry compared to others such as the Forex markets is still a tiny fraction of what a money economy should be.
This is as a result of a plethora of problems that bug the industry some of which include the overly technical nature of tokes which confuses and discourages further mainstream investment.
In an industry that has hundreds of distinct products, it is virtually impossible for anyone to cope with the endless stream of media charter, relevant and irrelevant, which all the more makes investment decisions harder.
The Ftec Alternative –
Ftec is a blockchain based startup that seeks to unshackle the blockchain and cryptocurrency markets of the hurdles that continue to stifle its growth and at certain times even threaten to derail it altogether.
Ftec is a platform that is built by traders for traders that seek to redefine the very idea of what is needed for anyone to become a successful crypto trader.
Ftec is a platform that hopes to become the all-convenience platform where all needs of any level of trader, experienced and the novices are able to actively participate in the b=unbounded opportunities of the blockchain markets and profit from them.
All Tools In One Place –
Ftec is a platform that is built to become the trader's paradise, as it is the first trading platform that brings together every conceivable tool that is needed by a trader under one roof.
From the use of AI empowered algorithms to make smart trades on behalf of the trader to a feed that supplies sifted and filtered live updates of the going-ons in the market, Ftec ensures that o trader is left uninformed or over informed with useless chatter.
For those that want to capitalize on the swift movements of the crypto market to make small but consistent profits, Ftec has an advanced Arbitrage trade analyzer at their service.
Newbies are also not left behind, as the Ftec platform is set to launch one of the most advanced and cutting-edge crptoacademy to take them along.
The comfort and sustainability of the trader is the prime focus on the Ftec platform as its developers want to offer their users the one-stop shop where anyone can trade automatically or manually and make the best of their investments with little or no hassle.
Part 2: Crowdsale Analysis – Details & Token Supply
Total Token Supply: 998,400,000 Tokens
Token Type: Ethereum ERC-20
Token Distribution:The Ftec platform's token distribution is pretty straight forward with;
10% offered to early investors in its presale,
75% to the public in its ICO,
10% going to the founding team members and their advisors,
3% goes to social media influencers in its bounty campaign, and the last;
2% gets shared in an airdrop.
ICO Sale Phase: Pre-sale
Token Price: 1 ETH = 14000 FTEC
Crowdfunding Usage: Ftec will be a feature-filled trading platform as such, developing the platform itself, and its various arms will carry the majority share of any funds raised from its crowdsale. Other areas likely to get funding include, marketing, legal as well as day-to-day operations.
Team Overview- Members and Advisers
The Ftec team is led by CEO Ihor Torshyn, with Stanislav Ochkur, Viktor Daverman, Alena Tymoshenko, Luis Felicio, and Tim Marchini among others also on the team. It is also worth noting the team are experienced traders, top 5 traders in CIS.
Team Advisors –
Andrei Popescu (Co-Founder of COSS.IO & SCX Holdings and Seasoned Blockchain Tech Start-Ups Investor/Advisor),
Tyler Sanford (Part of 8 ICO's raising $130+ Million. Strong knowledge of marketing experience with seven years of experience with Tech-Startups such as Yelp and Zenefits.
TOP-50 from more than 25000 People on ICCbench.com), Andrey Dryga (Blockchain | ICO Analyst | ICO-Anti-Scam expert).
Part 3: Useful Links (Further Research)