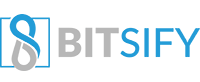 HOQU – Decentralized Affiliate Marketing
Standard ICO Report Structure:
Part 1: ICO Analysis (What is it about? What is the ICO intending to do? Describes what the platform is.)
Part 2: CROWDSALE ANALYSIS – DETAILS & TOKEN SUPPLY
Part 3: Useful Links (Further Research)
Part 1: ICO Analysis
HOQU brings merchants in direct contact with affiliates and cuts out the usual middlemen: Banks Payment Systems, CPA Networks Advertising agencies, and Advertising platforms and services. There is a wide consensus that affiliate marketing generates 15% of total revenue for internet marketing.
Trust
Conventional affiliate programs still require an element of trust between advertisers and their affiliates. Advertisers will have to trust affiliates to not resort to fraudulent methods of generating leads, while affiliates will have to trust advertisers to not tamper with the results.
Fraud
For example, an affiliate could very well manufacturer results by creating multiple email addresses from the same account. Fraud mechanisms are in place but never perfect.
Advertisers could also manufacturer conversion rates resulting from an affiliate's efforts, which is hard to verify.
HOQU's role
HOQU matches advertisers, affiliate networks, and affiliates to each other on a 'free' market. While smart contracts will naturally be implemented, the HOQU platform will also filter out questionable sources of traffic. They will provide an anti-fraud system called HAFS (HOQU Anti-Fraud System) that identifies fraud by using a variety of metrics that are supported by neural networks and machine learning. There will also be appeal centres that will handle conflicts between affiliate networks and affiliates.
Personal identification
HOQU will be using the Civic blockchain platform but will gravitate to an internal identification system.
Security
In HOQU's network, modules are not centralized and a compromise of a single module will not disrupt the entire network. Other affiliate systems however, are centralized and attackers may access all data if they manage breach a single point of failure.
Cost
HOQU will not charge for platform use. They will generate revenue from getting commissions from what is being paid out to affiliates.
The commissions of centralized systems normally take up 3-25% of turnovers. With HOQU, advertisers may directly work with affiliates and offer a 0.5% commission.
How the HOQU Platform works
First, there will be a registration process:
User registration and verification (via Civic)
HOQU generates an Ethereum wallet and provides user with private key
User chooses role of advertiser or affiliate
Personal account granted
Advertisers will have the option of choosing which activity they would like an affiliate to participate in, be it CPA, CPL, CPI, CPC, or CPS. They will also have the option of either working with an affiliate network or with affiliates directly (0.5% commission).
In the same sense, affiliates are able to choose whether to work with an affiliate network or directly with advertisers. They will also be able to choose which reward models they would like to join according to the available offers of advertisers/affiliate networks.
All reward amounts will be paid out in HQX.
The #HOQU Main Sale has begun! All investors are welcome to participate. First 10% of tokens are sold with 20% scale
you can track the progression at https://t.co/tFYKDx02FN
To participate register at https://t.co/vi5w2vIP1D

Read more:https://t.co/7AZHeuYBWY#ETH #BTC #crypto

— HOQU (@HOQU_IO) November 27, 2017
Part 2: Crowdsale Analysis – Details & Token Supply
Token sale dates:
Round 1: 27 November 2017 – 26 February 2018
Round 2: Q2/3 2018
Total token supply:  888,888,000
Token Type:  HQX
Token Price: 1 ETH = 5000 HQX
Token Distribution (65% sold):
65% Sold

90% ICO
6% Pre-sale
4% Private-sale

30% Founders
1% Ecosystem support
4% Advisers, bounty, marketing
Crowdfunding Usage:
12% Overheads
17% Global Expansion
15% Business function
3% Legal
19% Product Development
21% Marketing
10% Team
3% Charity
The #HOQU delegation in Korea presenting the pioneering marketing platform. Great interest was anchored to HQX Tokens from such leading exchanges as Coinone, Kraken, Cointime, Coinnest.

Read more on Medium: https://t.co/p7JKc6C4gL #Blockchain #Marketing #ETH #Asia #TokenSale pic.twitter.com/b5470IpZ4t

— HOQU (@HOQU_IO) November 30, 2017
Team Overview – Members & Advisors  
Alexey Shmonov, HOQU CEO and Co-founder
Online advertising expert, entrepreneur. Co-founder of one of Russia's first affiliate networks Marketcall, Move.ru real estate website, and multiple e-commerce projects. In 2011-2013, Alexey integrated PayPass into TurkPay as the company's COO.
Maxim Anikeev, HOQU CMO and Co-founder
Graduate of the MSTU Stankin faculty of Information Systems.
In 2003, while in university, headed MaxStyle, making it a leader of SEO companies in 2 years.
In 2005, founded and owns Eastlines, now a Moscow Top-3.
In 2006, founded Promopage, created over 20 IT projects on it. Annual turnover of company Group exceeds $10 million, 4 offices in Moscow, 150+ employees.
Alexander Duzhnikov, HOQU COO and Co-founder
Graduated from MSTU Stankin, specializing in "Information Systems".
In 2008, founded the federal internet portal for real estate Move.ru, Top 5 portals on the market and in the Top 3 on media budgets in Russia.
In 2009, launched a network of e-commerce projects in various areas (for example, www.vkostume.ru – up to 1000 orders daily).
In 2014, established an annual professional award in the field of real estate – Move Realty Awards (moverealtyawards.ru).
Advisers
Ralph Liu, HOQU Advisor
Ralph is an investment banker, and a venture investor in the field of blockchain technologies. In 2009, he developed and headed the program for the joint management of real estate – Farjho, and in 2015 – a program for the joint ownership and lease of works of art. Ralph is Founder and Managing Director of Advanced Risk Management Solutions, former Vice President of UBS, Managing Director of JPMorgan Chase and Morgan Stanley, Executive Vice President and Investment Director of China Everbright Bank.
Dr. Moe Levin, HOQU Advisor
Chief Executive Officer (CEO) of Keynote, an investor in high-tech startups, and an advisor to governments, regulators, banks, and venture-backed companies. Moe is also the Co-Founder of the first accredited Blockchain Academy, an early investor in RSK Labs, Labfresh, Dropbox, and others. Prior to founding Keynote, Moe was responsible for launching a venture-backed startup in Europe which raised $30m from Richard Branson, Index Ventures and others.
Kenneth A. Goodwin Jr., HOQU Advisor
Kenneth is a globally dynamic executive with over 20 years of banking and capital markets experience, a former U.S. White House Business Council/Business Forward member, college adjunct professor and lecturer on International Trade, Forensic Investigation methodology, and an entrepreneurial C-suite executive for FDI projects in US, Asia (China, Japan) and Africa.
Alex Shifrin, HOQU Advisor
Proven advertising professional with a solid history of successful entrepreneurship and international experience. Currently active as Managing Partner at LP/AD, a Toronto-based creative agency boutique, focusing on revenue growth and market development. Previously served as Regional CEO at Saatchi&Saatchi. Prior to that held the post of Managing Director. Previous to this position, was Managing Partner and Founder of TCF, an advertising boutique, which was acquired by Saatchi&Saatchi.
#HOQU has presented the marketing platform in Singapore at the BlockShow Asia Conference.
As the World Roadshow continues Seoul, South Korea and Santa Clara, USA are to be visited next!

Read more on Medium:https://t.co/lT84FPc8kN#Blockchain #ETH #BTC #Crypto #Affiliate

— HOQU (@HOQU_IO) November 30, 2017
Part 3: Useful Links (Further Research)