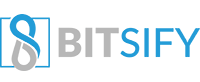 Jincor ICO Report – Intercorporate Commerce Ecosystem
Jincor is an ecosystem that will stream line how companies work and aid them in adopting the blockchain system. So does Jincor present a viable system that corporations can use in labour and communication and is it worth investing in?
Block chains have the potential to revolutionise everything and anything. They have the capacity to change the world as we know it. But in order to do this, the logistics of adopting crypto currencies need to be addressed.
How are corporations going to deal with implementing the new system into their business, how will they deal with the legality of crypto currencies. Jincor is an inter corporate platform that will allow business to embrace the benefits of blockchain and deal with the issues of adopting it.
Read our team's article about digital identification and deanonymization: https://t.co/XhQnKOmExs#Jincor #cryptocurrency #fintech

— Jincor (@jincor_ico) August 26, 2017
Corporation Communication Rethough
Jincor implements the full spectrum of benefits that blockchain offers, aiding corporations in many contexts. These include but are not limited to:
Transactions
Undertakings associated with money today are liabilities to companies and this process is usually time consuming and burdening.
The platform incorporates its token and crypto-currencues and can allow instant and fully transparent transactions.
Identification
Jincor has created an system that will have profiles that other users can use to identify companies and corporations by.
This would ensure that commerce is undertaken in a transparent environment free from scams and fraud.
Contracts
A key foundation of the system is the factor that contracts can be carried out by different users utilizing the blockchain.
This can be intercorporate or even carried out within a corporation, between managers and employees.
Salaries or labor contracts can be paid through the smart contracts. Employees can sign into new corporations knowing that their contract is not fraudulent.
Legal Support
Jincor will also provide legal support to users. By employing the blockchain environment, Jincor provide users with legal aid and support with issues that relate to smart contracts, cryptocurrencues and other features that Jincor administers.
.
We are happy to share with you our Septemer's monthly report on the progress we've made so far: https://t.co/US83TZ0C0u

— Jincor (@jincor_ico) September 21, 2017
Jincor Architecture
The implementation of Jincor will be carried out with a dApp that will be available to users.
Each unique user, company and corporation will have its unique URL, public profile, linked crypro currency accounts and its list of participants.
The public profile, akin to social media profiles, will display information about the corporation including its name, a description, its logo and links to social media platforms.
This will enable users seeking the company to learn information about it.
The ecosystem will allow companies to have participants that are displayed on the dApp, so employees can view other employees and interact with them.
Jincor's Target Market and Implementation
Platforms like Jincor definitely have a viable market to tend to.
Whilst most other platforms and ecosystems focus on the implementation of crypto currencies to individuals, the system concentrates on allowing corporations to implement the system and coincide with already created crypto currency wallets.
Jincor Token(JCR) Analysis
The Jincor ecosystem relies on the token for its development. The tokens are developed on the Ethereum blockchain and Conform to ERC20 standards.
Token Supply: 35 000 000 JCR Tokens
Starting Price 1 JCR = $1
Token Distribution Structure;
76% ICO Crowdsale
4% Pre-Sale
8% Escrow, advisors and Bounty
12% Production Team
ICO date; November 1st
Conclusion –
Jincor wants to help business in their commerce, and provides a very practical ecosystem to do it. It is providing to a demanding market and thus is almost guaranteed to grow in value.
We would definitely recommend you to invest in it.
Read Jincor platform overview at Medium: https://t.co/MgAvvUfx34#jincor #blockchain #crypto #ico

— Jincor (@jincor_ico) July 31, 2017
Subscribe to our mailing list below to be regurarly updated with new reports like these.
Check out our other blogs here.
Useful Quick Links
Blog number: #17
Website Pagew