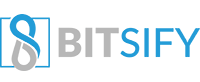 Jur ICO Report Part 2 – Consensus Dispute Resolution Platform
In our last ICO report concerning Jur, we talked about how the platform will facilitate a more efficient dispute resolution process, by creating a bridge between blockchain technology and the real economy. As such, the platform uses smart legal agreements, escrow payments, consensus-based voting, anti-bias principles, and settlement payments.
In this article, we will focus on the blockchain architecture of the platform, which is based on several pillars, including the smart legal agreement injector, builder and marketplace, alongside Oracle groups and the voting web interface.
The Smart Legal Agreement Injector
This pillar has been built to allow parties to easily enter agreements. Those who are interested can upload generic contacts, purchase contract templates or build their own. Once a contract has been chosen, the parties can sign it. From this point onward, it will be hashed onto the blockchain.
The Smart Legal Agreement Builder
This tool is great for those needing more than generic contracts. By using the builder, parties can customize contracts as they wish, via the built-in wizard. Interactive contracts can also be built. For added security, oracles and the afferent groups can comment and vote on all templates stored on the system.
The Smart Legal Agreement Marketplace
Here, contract creators get the possibility to resell their smart legal agreements to other interested parties, in exchange for revenue. Additionally, those who need a contract for their own, can browse the marketplace, sort contracts by different categories, and read reviews.
Oracle Groups
Oracles are essential for the well-being of the dispute resolution platform. JUR also facilitates oracles groups, which are communities built within the ecosystem. Their purpose is to encourage discussion on specific topics, and to vote on other smart legal agreements.
The Voting Web Interface
Lastly, consensus and dispute resolution are achieved by leveraging the voting web interface. The tool is made up of several pages, which communicate with the platform's blockchain network. The web interface can then be used to vote on the correct dispute resolution solution. Additionally, the interface is responsible with reporting open disputes, allowing oracles to filter results, and creating relevant chat rooms for dispute discussion and resolution.
Apart from these pillars, the JUR platform is also based on third party smart contracts and the 2.0 marketplace. The API arranges disputes accordingly, and provides a seamless integration of arbitration contracts, escrow contracts, the hub, and all other pillars of the platform.