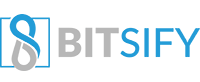 Krios ICO Report – Facilitating the Development of Marketing Teams
Standard ICO Report Structure:
Part 1: ICO Analysis (What is it about? What is the ICO intending to do? Describe what the platform is.)
Part 2: CROWDSALE ANALYSIS – DETAILS & TOKEN SUPPLY
Part 3: Useful Links (Further Research)
Part 1: ICO Analysis –
Digital advertising has been around for awhile now, yet it is well-known that the industry actively has to deal with a wide variety of challenges.
From bot fraud to questionable metrics, billing malpractices, and overestimated metrics, published revenues are actively dropping, whereas costs are increasing.
To help fix these issues, Krios was created.
Serving as a platform that provides a solution to many of the challenges currently being faced by the industry.
With this in mind, Krios focuses on facilitating the creation of efficient marketing teams by bringing together consultants, media influencers, writers, graphic designers, and other experts.
In return, this will help campaign managers to create better advertising campaigns which truly encourage the increase organic growth, brand loyalty, and conversions.
Krios works by connecting businesses looking to start their marketing campaigns with the right affiliates, needed to solve challenges and create exciting advertising campaigns.
Krios aims to provide people throughout the world with an all-inclusive solution to deal with all digital marketing needs.
The service works by allowing companies to send all required information about their advertising needs, product, budget and timeline for the campaign.
Once this is done, the platform will match businesses with professionals in these industries, thus effectively allowing them to create advertising teams capable of tackling any project, regardless of complexity.
Based on this, as a web and mobile application, Krios will provide businesses with a large database of resourceful professionals, perfectly suited for their current marketing needs.
Apart from this, Krios also offers users the ability to monitor their campaign, and communicate with the professionals working on the project.
Apart from helping businesses create their own marketing teams, Krios will also help professional marketers find work easier, through an easy-to-use platform.
Those who choose to register through the platform as professionals will get access to considerably more exposure and higher revenue.
The platform will work with the help of Krioscoin, which is an ERC 20 standard Ethereum token. Holders of KRI will be able to get access to the Krios network, and hence conduct all of their transactions within the network, via the KRI token.
Therefore, backers can either use the token to acquire marketing services, or can exchange the token for a profit on supporting exchanges.
Part 2: Crowdsale Analysis – Details & Token Supply
Total​ ​token​ ​supply: 650,000,000
Token​ ​type: ERC 20 Standard Ethereum Token
Token​ ​Distribution: 5% team, 10% advisors, 70% development, 15% marketing
ICO​ ​Sale​ ​Phase:  Nov 17 2016- December 31st 2017
Token​ ​Price: 1 KRI – $0.10
Team Overview – Members & Advisors
Team: Paul, CMO; Chris, CEO; Jasminna, COO.
Advisors: Jason Coles, Emal Safi, Darren Franceschini.
Part 3: Useful Links (Further Research)