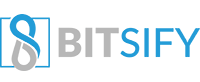 Opus Foundation ICO Report – Decentralising The Music Industry
Current blockchain revolutions
The Invention of BlockChain has brought with it the ability to revolutionize many industries by presenting a superior platform – a decentralized one.
Gambling? Yep, there's a blockchain for that!  VPN? That too!  Betting? You guessed it!
And now yet another multi-billion dollar industry is waiting to be reformed and ripe for picking.
Introducing Opus – Music Decentralized!
Opus  is the worlds first decentralized Music Platform, built on Etherum and IPFS, set out to alter digital Music Streaming as we know it.
Opus defines their mission as;
"to create a decentralized music-sharing platform that is uncensorable, fair and easy to use – a system that gives a greater choice to listeners and fair market value compensation to artists."
The Current Centralised Problem
A major problem in the Music Industry is the fact that digital ownership of songs is virtually impossible.
With all artists relying on centralised Music platforms such as Spotify to generate revenue.
To put this in a simple analogy; if you, a simple music artist, created a song and wanted to make money off it, trying to own that song and sell each copy of it individually is virtually impossible and also impractical.
Check out our Live demo @ https://t.co/TXcJKO5Vwu
Any comments? Come chat with us on our slack https://t.co/IwuM7CrAyn pic.twitter.com/D65TivkNzh

— Opus (@opusfoundation) July 9, 2017
The money that you earn on that song won't come to the owner 100%, as centralised companies use a fee to generate their passive income, furthermore, your content will face censorship and transparency problems.
With this dilemma, the artist is incapable of freely doing what he/she wants to do as a job/career.
This is the problem Opus aims to solve; Decentralization presents much superiority in that regard.
Music Storage Decentralised; IPFS
The IPFS system will be used by Opus to hash musics to the blockchain, this process is similar to hosting the song on some centralised server to the consumer, but on the backend side of things, each and every song uploaded will be hashed and put into a block, there for everyone to hear on the blockchain.
Opus Foundation's Future Goals
– To abolish the Middle Men such as Spotify and Apple, Opus Allows the removal of strict pricing Models and fixed the issues of centralisation and censorship, allowing all artists to earn a larger sum of Money.
-At the core Opus development team, they believe in creating a superior and Seamless Interface and have pointed out that User Interface, especially in today's contemporary world is more valuable than other assets.
Introduction to Opus!https://t.co/i5S0kPoCX3

— Opus (@opusfoundation) July 8, 2017
About the ICO; ICO Details
Opus has begun their Crowdsale will continue to do so until August 21. Up to 1600 Million OPT will be available to be dispensed.
Opus tokens will be of the form of ERC23 tokens, similar to ERC20 but solve issues that exist within ERC20.
Opus Foundation has set out ambitiously to tackle an industry that already has Dominant Entities such as Spotify that generate billions in revenue annually.
To begin their campaign Opus has introduced Incentives for their Mass-adoption scheme. Unlike other platforms that Charge up to 80% in taxation Opus charges only 1-3% for a community-voted governance fund and also offers 100% of music revenue to the song writer.
As mentioned Earlier Opus also firmly believes that an exceptional User Interface is a determining factor to most people when switching platforms.
Many other incentives are also available to help Opus in their adverse task ahead.
Conclusion –
In conclusion, Opus like many other revolutionary decentralized platforms has set out to revolutionize an Industry. This industry has its flaws, ones that Opus has set out to fix.
Useful Quick Links
Opus Whitepaper