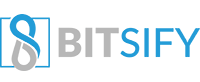 Sharpe Capital ICO Report – Decentralised Financial Markets Protocol
Sharpe Capital aims to create both a financial markets protocol and an investment platform using decentralised AI-computing and the blockchain.
Sharpe Capital In A Nutshell
"[The Sharpe Protocol will allow its users to] Earn Ether in exchange for [their] opinion about global equity markets. Backed by our proprietary investment fund, rewards are paid to SHP holders on a quarterly basis."
Sharpe Utility Tokens (PoS) tokens will be issued to participants, permitting them to earn Ether in exchange for their opinion on a given matter. Acting in a decentralised incentive mechanic, paired with a reputation system, slots users with more accuracy of one's predictions returns a larger Ether payout. This will be explained in further detail below.
Sharpe will use the community's sentiments to allow its 'quantitative' trading model (investment fund) to 'operate'. The rewards payout combines accuracy long-term (through Proof-of-Reputation) paired with the sentiment provided allows the protocol to determine the ether payout to a given user.
Sharpe Capital differs from current prediction market solutions such as Wings DAO, as no person losses any sort of money for predictions that turn out to be false. In the case of a wrong prediction submitted by the user on the platform, the user will lose reputation score, which goes towards Ether payout reductions, this is also vice-versa applied for a correct prediction.
SHP tokens are also used as a 'usage fee', similar to that of the Ethereum 'gas' when sending a transaction to give hedge fund and other large investors access to Sharpe's proprietary model.
Why Decentralised? – Sharpe's Decentralised Solution
Sharpe Capital has decided to be decentralised for 2 main reasons, the first is exactly what decentralisation thrives on, everyone can see the ledger of transactions, so no one can 'cheat' the system.
Thus eliminating crucial centralised factors such as manipulation, fraud, and not showing true trade performance of a fund. Secondly, decentralising Sharpe allows the community to vote throughout a democratic system determining/helping to determine what should happen to Sharpe Capital in the unforeseen future.
Sharpe Capital is by no means a 'basic crypto ecosystem', as their goal they are trying to accomplish is far from easy. The Sharpe Financial Markets Protocol will be used for hedge fund management, allowing high liquidity to clients, privacy, global and easy access, decentralised security thus stopping manipulation and corruption.
This protocol must be paired with another ERC 20 token, the Sharpe Crypto-Derivative, with its main purpose is to serve as a biannual payout in Ether proportional to one's fund returns.
Sharpe Capital is aiming to develop a  series of tools to help investors analyse and make the right investment choice to thus help improve their portfolios and quantitive trading models.
SCD will be given to all SHP token holders with a ration of 1:1 (100 SHP = 100 SCD), SCD cannot be obtained through any other way.
Sharpe's ultimate goal is to eliminate 'man-made' disasters through its decentralised advanced solution, with a grand team, looking at past problems and future solutions.
ICO Analysis – Details & Token Supply
Total token supply: In accordance with demand and amount sold in ICO and presale.
Token type: ERC 20 standard SHP token
50% of total supply will be locked into reserves
35% of total supply to be sold within the ICO
15% of total supply to be distributed to stakeholders
Pre-Sale Phase: Monday, October 9, 2017, 14:00 BST (GMT+1),
ICO Price: 2000 SHP; 1 ETH
Pre-Sale Minimum: $10k USD.
Pre-Sale Discount: $10k-$50k (10%)  ·  $50k-$250k (20%)  ·  $250k-$1m (30%)
Main ICO Sale Phase: Monday, November 6, 2017 at 14:00 GMT.
Conclusion –
Sharpe Capital is a unique ICO, one we recommend getting your hands on for the long run.
Read More:
Soma ICO Review | Aigang ICO Review
Useful Quick Links