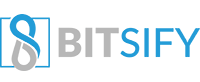 Bitsify ICO Services Media Kit – Service & Advertising Packages – Promote Your ICO
Bitsify ICO Services – Promote Your ICO
With our leading ICO report and platform success, having worked previously with exclusive ICO leaders to help with their ICO's success & exposure, we promise you won't be disappointed with the results. 
Reminder: We only accept Bitcoin or Ethereum for payment. Split payment max: 70% ETH 30% your tokens.
Order Form  Media Kit  Chat Support
Banner Advertisement Options
We offer several high-converting banner spots on our page which generates about 50,000 to 100,000 impressions per month.
720×90 shared top rotating banner spot on all pages: 0.3 ETH per week.
720×90 shared bottom rotating banner spot on all pages: 0.3 ETH per week.
Current Discount Rates
We do provide discount rates focusing on Agencies. All agencies are entitled to receive a 10% discount unless stated otherwise. Single projects receive a 5% discount.
Payment Methods Available 
Cryptocurrencies: BTC, ETH. Split payments are not allowed!
Our Audience Metrics
Bitsify has and continues to work with many ICO & crowdsale companies, aiming to help them get their ICO exposed to a wonderful and fulfilling audience. With over 20K + unique visitors per day, our audience loves reading ICO reports, catching up on new ICO's through our ICO List, and analyzing ICO statistics.
Full audience metrics available on the Media Kit.